Tainacan it is a platform that permeates the National Policy Project Digital Archives,pt, this tool has been developed in partnership with the Federal University of Goiás, the Ministry of Culture and the Brazilian Institute of Museums.
Tainacan consists of four modules that can help manage repositories, ontologies, documents and museums.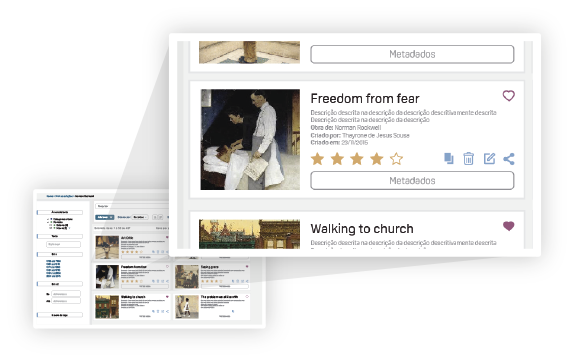 Repository
Tainacan Repository was the first Tainacan module to be developed and is a solution for creating and editing digital repositories fully online form.
The Tainacan Repository allows you to create collections and add many more items to it, such as images, texts, YouTube videos among other things.
Ontology
Tainacan Ontology is a solution, derived from the repository Tainacan, used to create and edit online form of ontologies.
In Tainacan Ontology you can import previously created ontologies, no formato OWL, create ontologies fully the GUI, export ontologies created as well as several other things.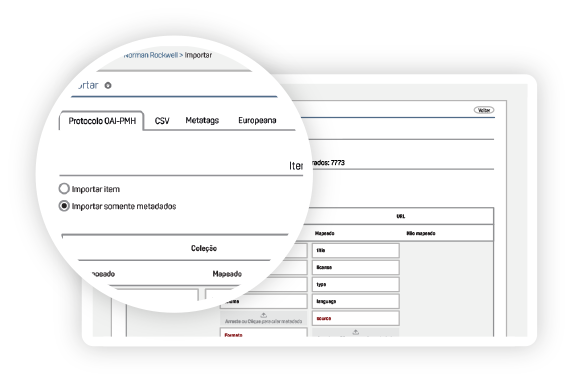 Museum
Tainacan Museum is another of the solutions developed on the Tainacan, the Tainacan Museum was developed with the help of order in museum management, all graphically without the user having to care for unnecessary details.
Documents
Tainacan Documents is an open source system developed from a partnership between the Ministry of Culture with the UFG which aims to ensure the management of digital documents through user interaction.
Tainacan is used in conjunction with WordPress

Be able to access their collections from anywhere

GPL, free software funded by the Brazilian government