graphical web interface
All ontology elements are created through a graphical interface on a system 100% via web (is not necessary to write in another language or OWL).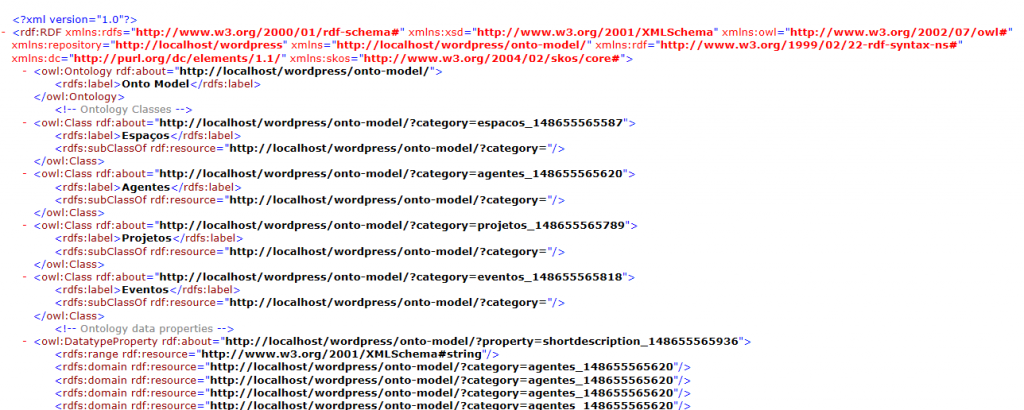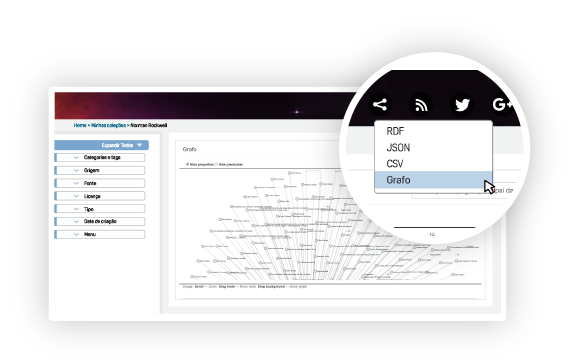 ontology display
Generates a dynamic ontology graph or an item and its relations.
Collaboration and gamification
Displays in the central interface of ontology as collaborative users ranking and the history of the last events held in the ontology.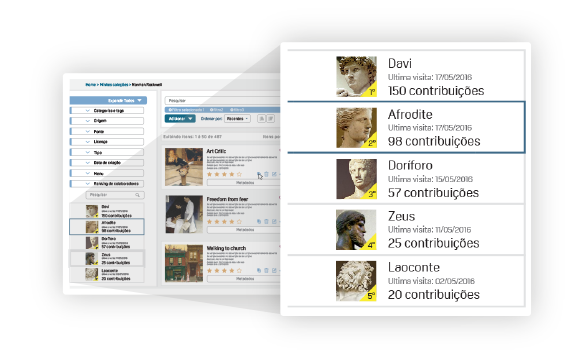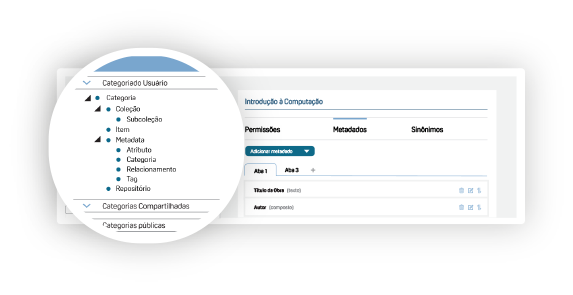 Class Hierarchy
It allows you to create class hierarchies with inheritance function (the subclass inherits the properties).
APIs and interoperability
O Tainacan tem o protocolo OAI-PMH utilizado em repositórios digitais. Também tem uma API própria que permite maior controle. Permite também exportar o conteúdo em RDF e CSV.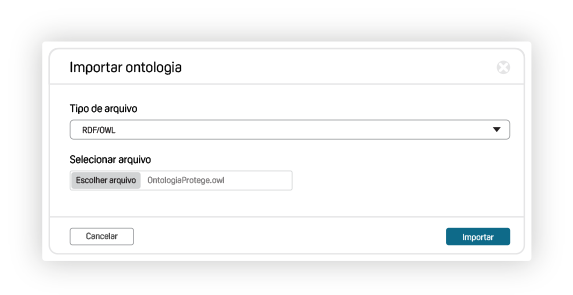 Import and export
You can import ontologies in RDF, RDFS, Owl1 and OWL2 and export ontology owl1.
The ontology design can also be transferred from one repository and be exported in tainacan format or AIP.
List of individuals
Its interface allows you to display a variety of ways individuals ontologies. You can set a line for listing, columns, gallery, table and geolocation.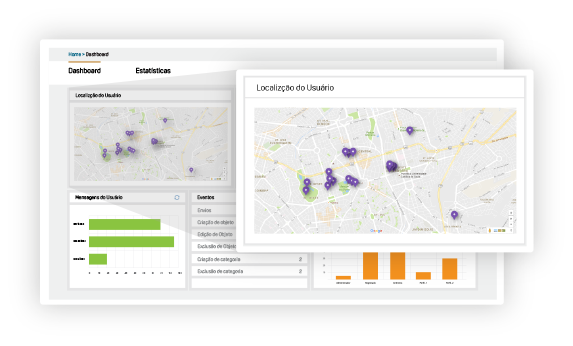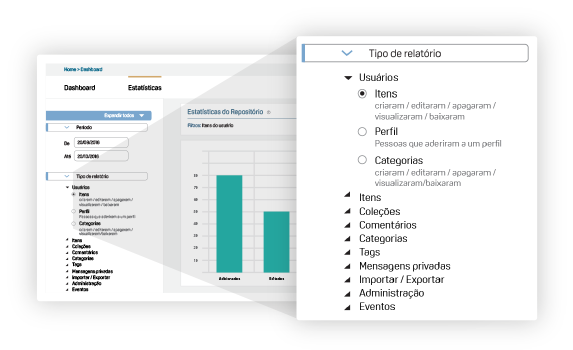 Estatísticas
Disponibiliza várias estatísticas dos usuários, itens, categorias e tags a nível da coleção e do repositório.
Permite gerar relatórios, exportar em CSV e excel.
Workflow de colaboração
Nas configurações é possível definir as permissões para grupos de usuários. Tem um modelo colaborativo customizável permitindo envolver uma comunidade de usuário na estruturação e alimentação de um repositório ou coleção.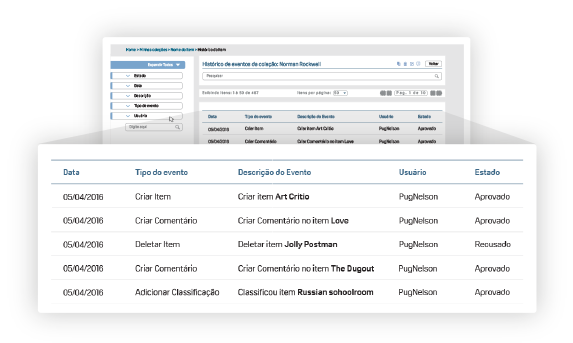 GPL, free software funded by the Brazilian government
Morbi fermentum et dui ac molestie. Ut in nisl tempor, elementum diam vitae, auctor justo. Mauris blandit, arcu a fermentum rhoncus, nulla nunc porta dolor, rhoncus sollicitudin ligula diam et ante. Sed imperdiet urna vitae velit maximus, eget placerat sem blandit. Fusce.

lorem
very

Morbi fermentum et dui ac molestie. Ut in nisl tempor, elementum diam vitae, auctor justo. Mauris blandit, arcu a fermentum rhoncus, nulla nunc porta dolor, rhoncus sollicitudin ligula diam et ante. Sed imperdiet urna vitae velit maximus, eget placerat sem blandit. Fusce.

lorem
very

Morbi fermentum et dui ac molestie. Ut in nisl tempor, elementum diam vitae, auctor justo. Mauris blandit, arcu a fermentum rhoncus, nulla nunc porta dolor, rhoncus sollicitudin ligula diam et ante. Sed imperdiet urna vitae velit maximus, eget placerat sem blandit. Fusce.

lorem
very