An open source, flexible and powerful repository platform for creating digital archives in WordPress.
Free Software made in Brazil
Tainacan is developed by the Network Intelligence Laboratory of the University of Brasilia, with support of the Federal University of Goiás, the Brazilian Institute for Information in Science and Technology and the Brazilian Institute of Museums.
Tainacan is a free software, and has no installation or upgrade costs, and can be used, copied, studied, modified and redistributed without any restrictions. In other words, not only you can download and use Tainacan for free, but you can also contribute to its development and improvement.
Tainacan contributes to the preservation, and communication of cultural production on the Internet, through the management and sharing of collections. Besides cataloging, organizing, storing, and sharing information, it adapts to the user's needs, allowing you to configure and customize your collections. To do this, it offers a number of customizable features such as collection creation, metadata, items, filters, and many others. Here are some of these features.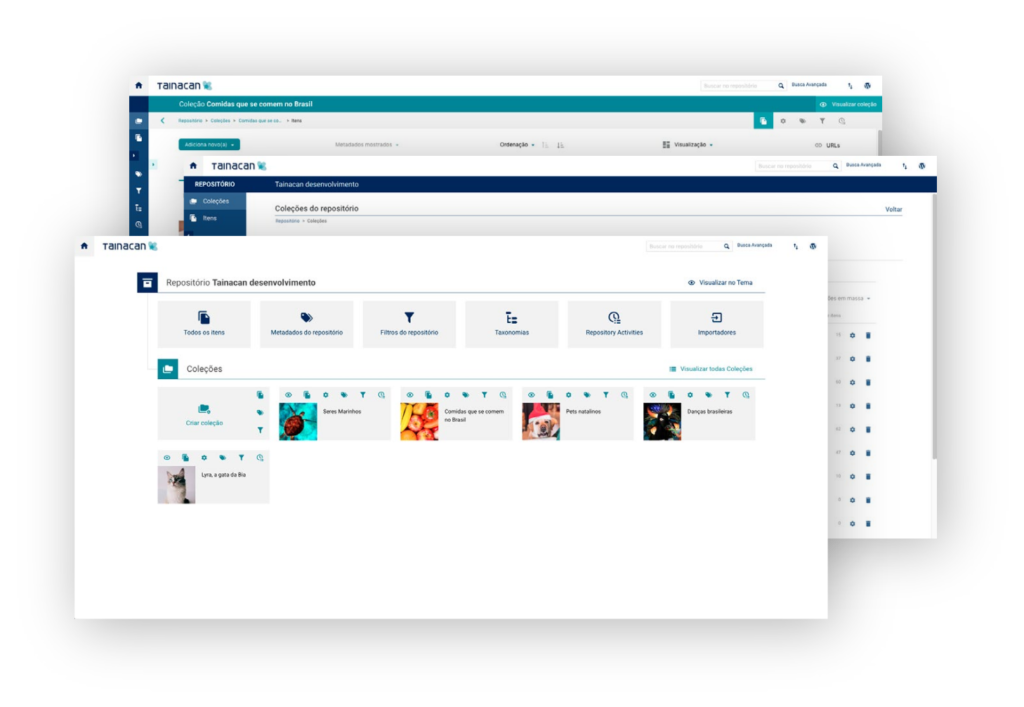 Tainacan is a technological solution for the creation of digital collections on the Internet. Designed to meet the reality of cultural institutions, it is a free software that allows the management and publication of digital collections in an easy and intuitive way. It can be used to develop repositories and digital libraries, as well as communication, exhibition, and digital collection dissemination actions.
Management & Publishing
Tainacan is a WordPress plugin and theme. This means that to be able to use Tainacan, you must have an active WordPress installation. WordPress has an administrative panel that allows the user to manage and publish his collection. It is through the panel that different user profiles can be created, with different levels of access to the collections, as well as different web pages for the communication of the collections.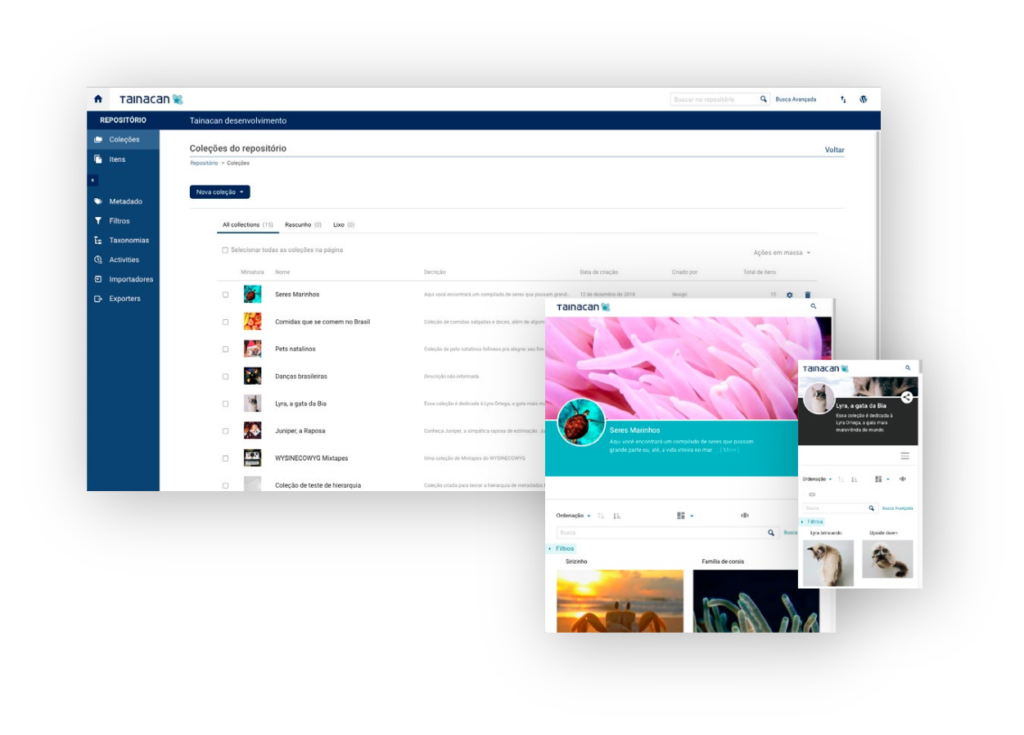 Easy Setup
The repository consists of collections that are made up of items. Items can be added via bulk edition or individually, directly from your computer or externally via importers. According to the needs of each collection it is possible to configure taxonomies, metadata and specific filters. All activities performed in the plugin are logged and listed, so they can be verified by moderators.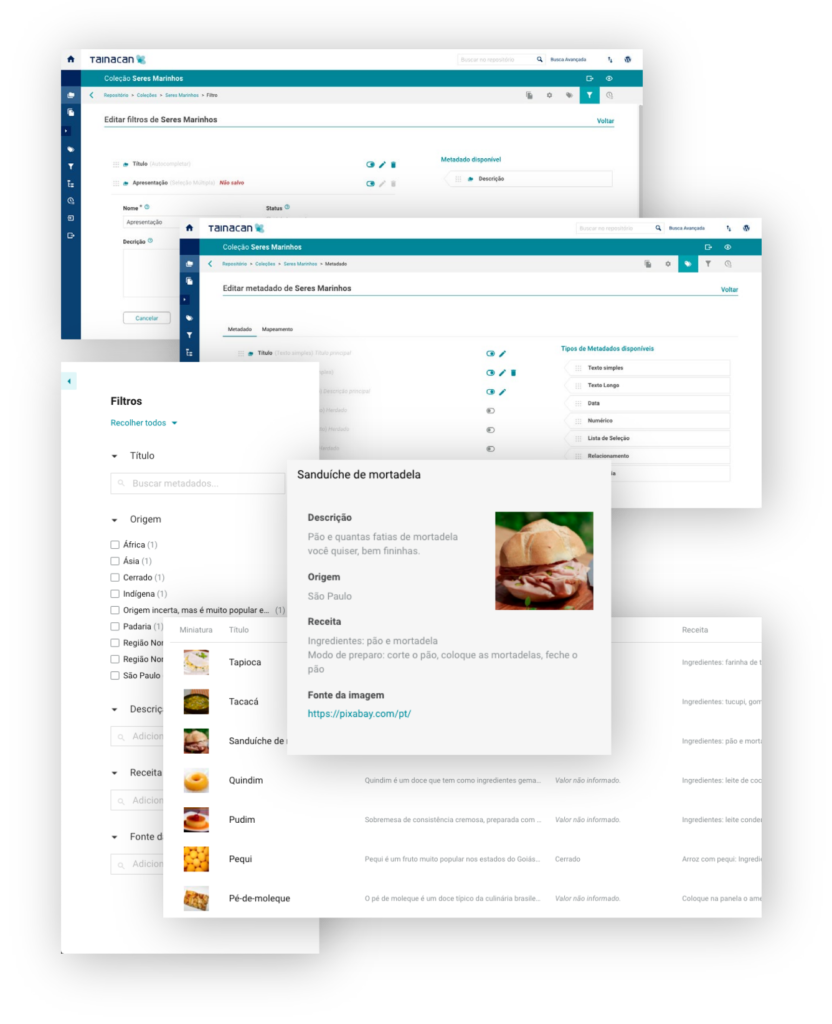 Faceted Search
Explore your collection (and let visitors explore) using the faceted search interface with filters of your choice.
Organization & Publishing
Use a predefined metadata standard or freely define the appropriate set of metadata to describe the items in your collection. In addition, choose which of this metadata will be used as filters (facets) to explore your repository.
Manage Taxonomies
Manage vocabularies (controlled or not) that can be shared across all your collections.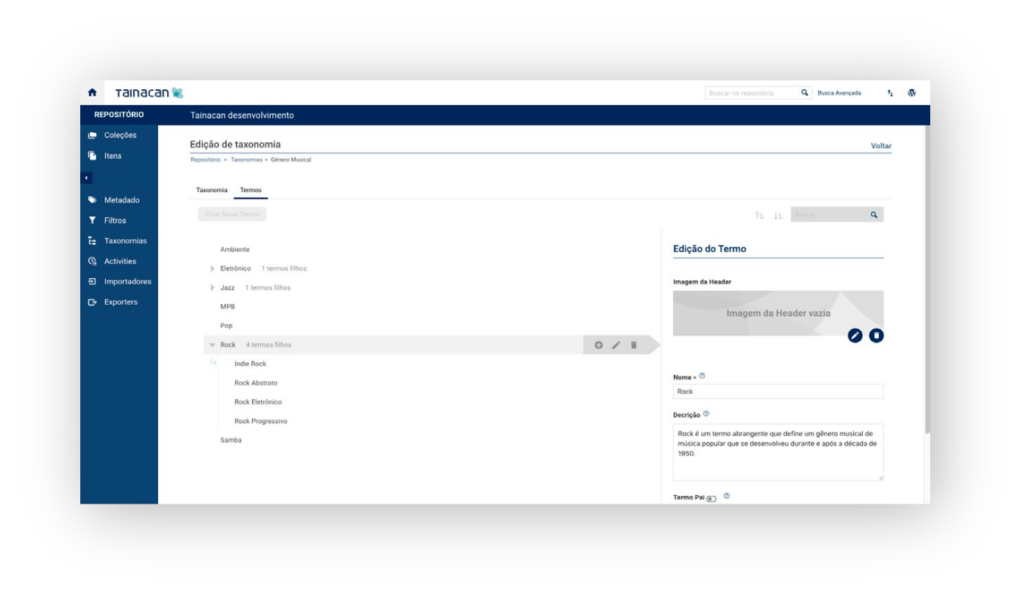 Themes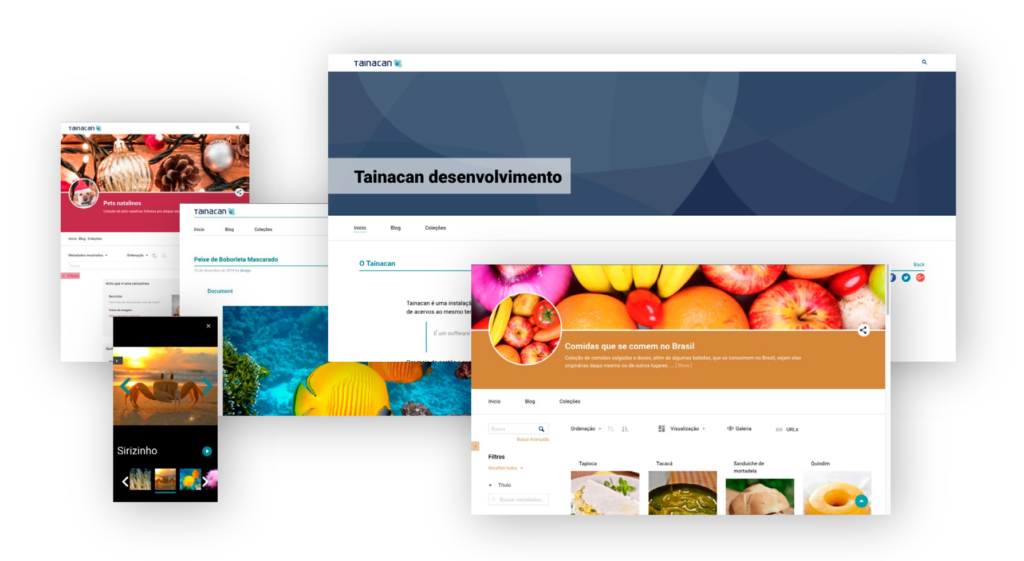 Tainacan's default theme makes it possible to publish and present collections in a beautiful, efficient and responsive way (works on any screen size and format).
But using the default theme is not obligatory, the Tainacan plugin also works with any WordPress theme. For developers, it is easy to add support for Tainacan features to an existing theme.
Showcase
Get to know some interfaces developed using Tainacan.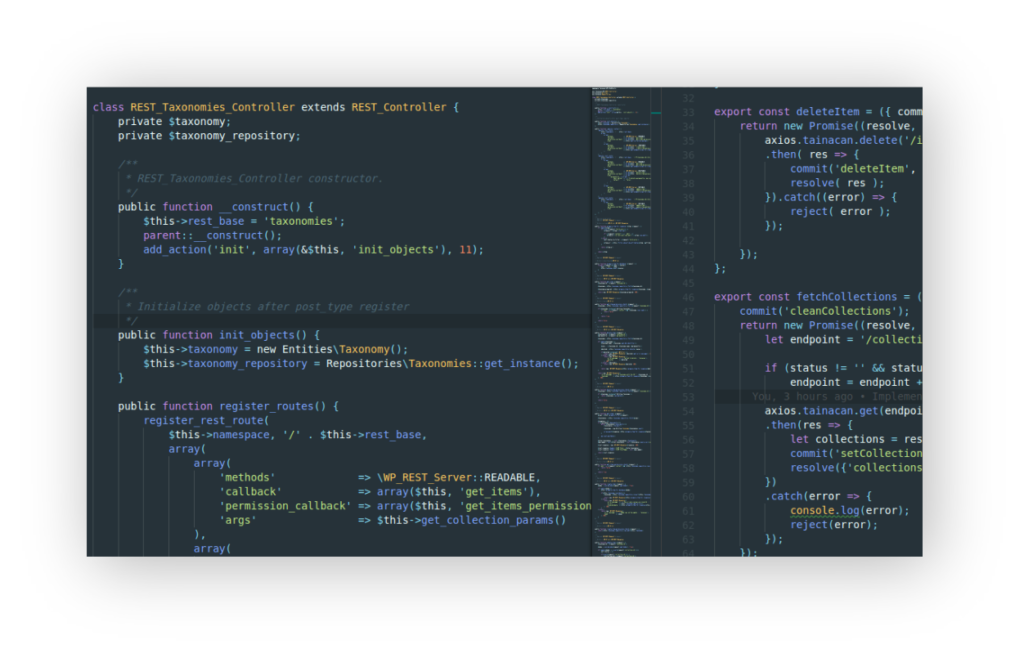 API & Interoperability
Tainacan implements a RESTful (read and write) API that allows other applications to interact with your repository. Expose your collections in different formats, such as Json, JsonLD, OAI-PMH.
If your collection uses a custom metadata standard, you can map it to metadata standards such as Dublin Core, among others under development.
Open Source Community
Tainacan is an open source free software, license GPLv3. Due to these characteristics a community has been built over time with the objective of collaborating in the development of the software. Be part of our community! You can collaborate by providing information about your experience with Tainacan or even by developing new applications and functionalities. Be welcome!