Metadata and Filters
Use a metadata standard or choose whatever set of metadata you want to describe the items in your collections. Also, choose which metadata will be used as a filter when browsing the collection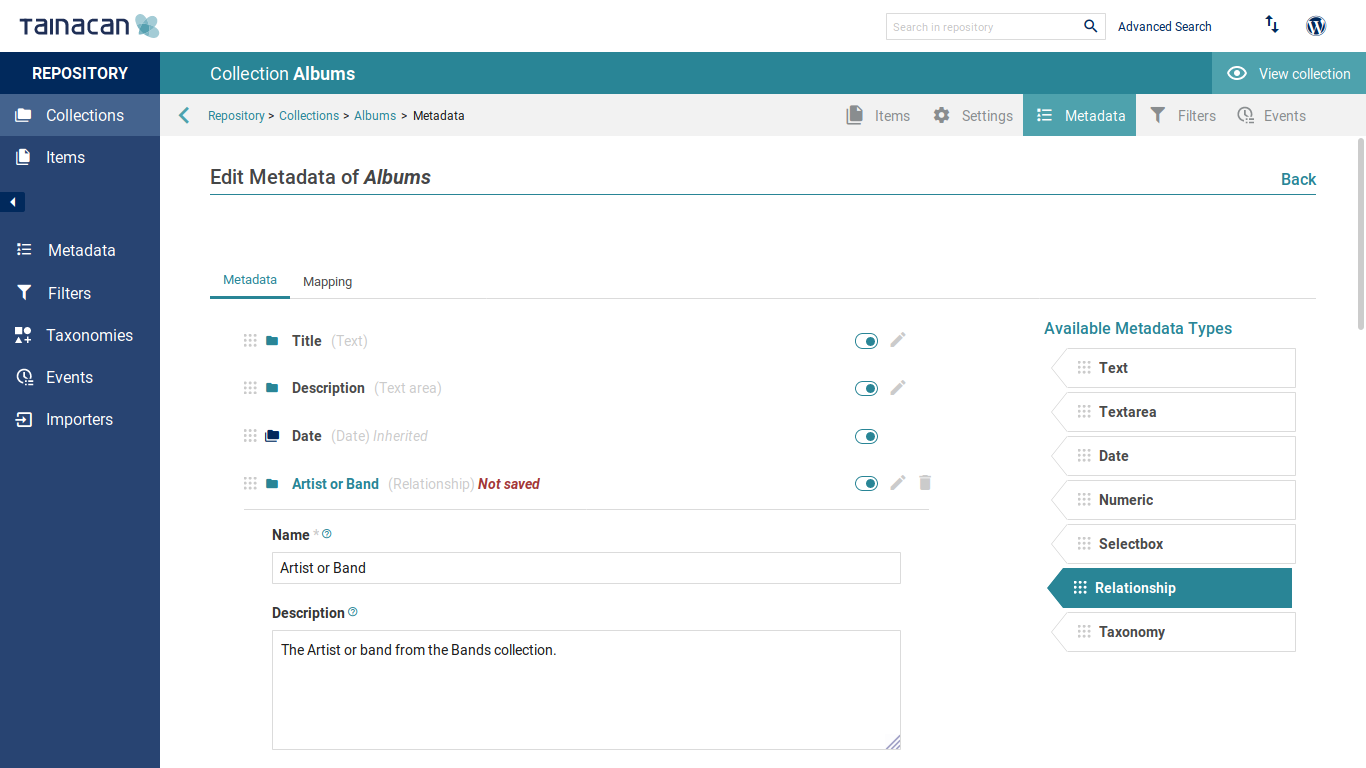 Faceted Search
Browse your collection (and let the public browse it) using a faceted search interface with the filters you have chosen.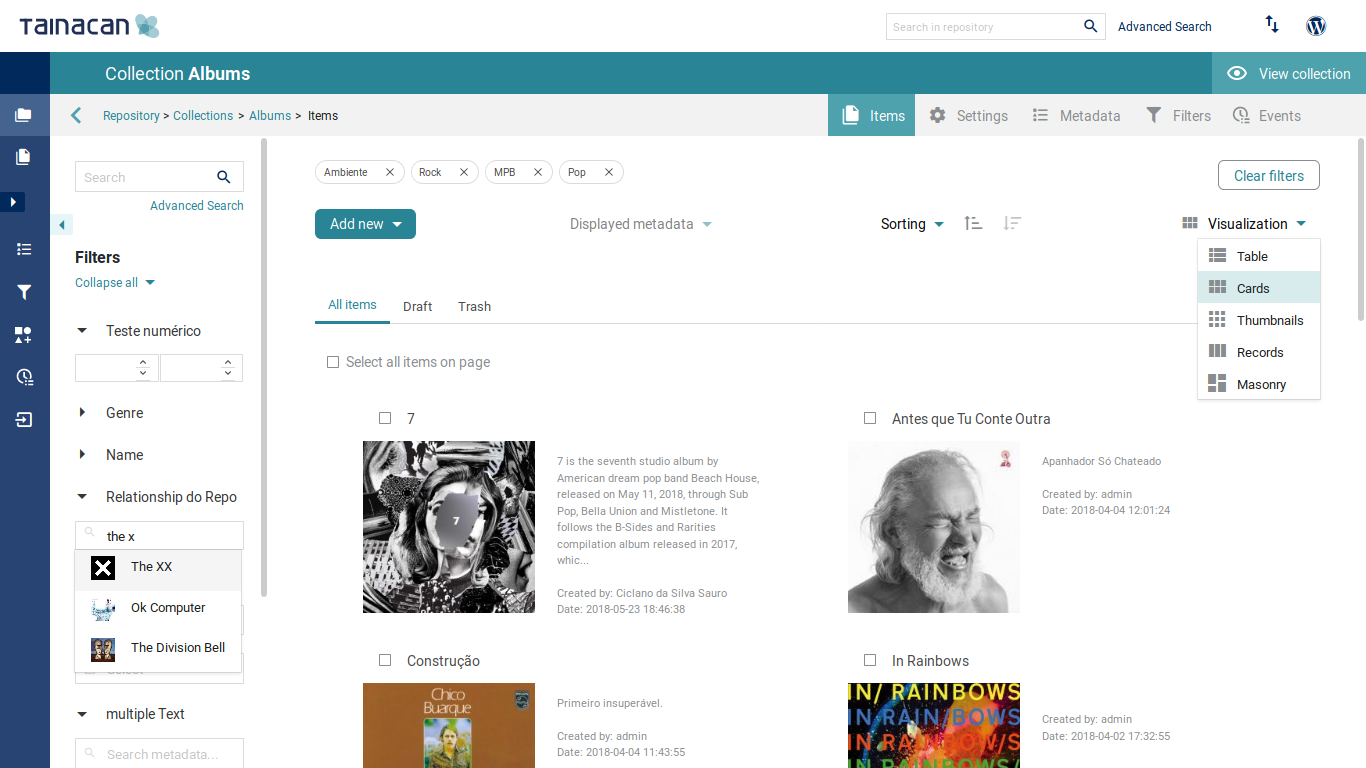 Manage Taxonomies
Manage vocabularies that can be used accross all your collections.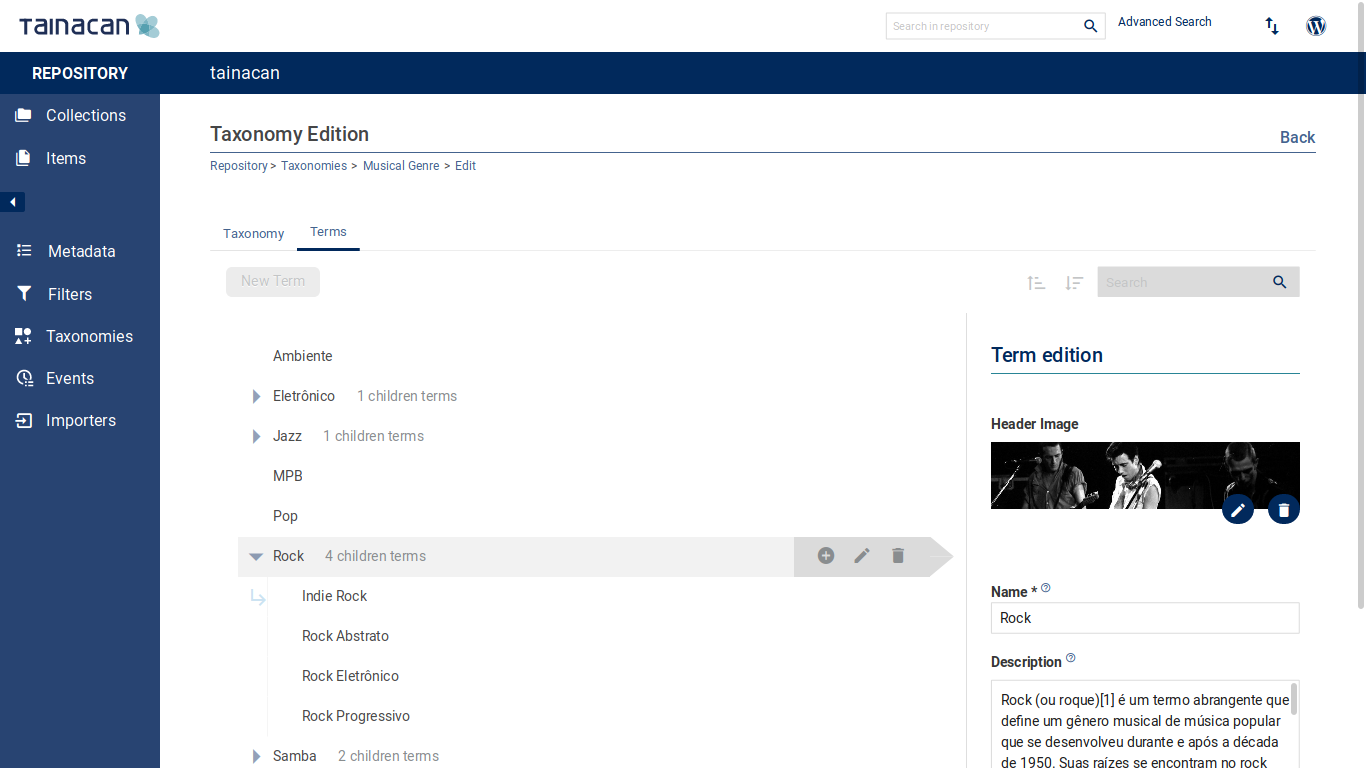 Themes
Tainacan has its own default theme, that helps you present your collections in a beautiful and effective way, but will also work with any WordPress theme.
For developers, it will be easy to add tainacan specific features to an existing theme.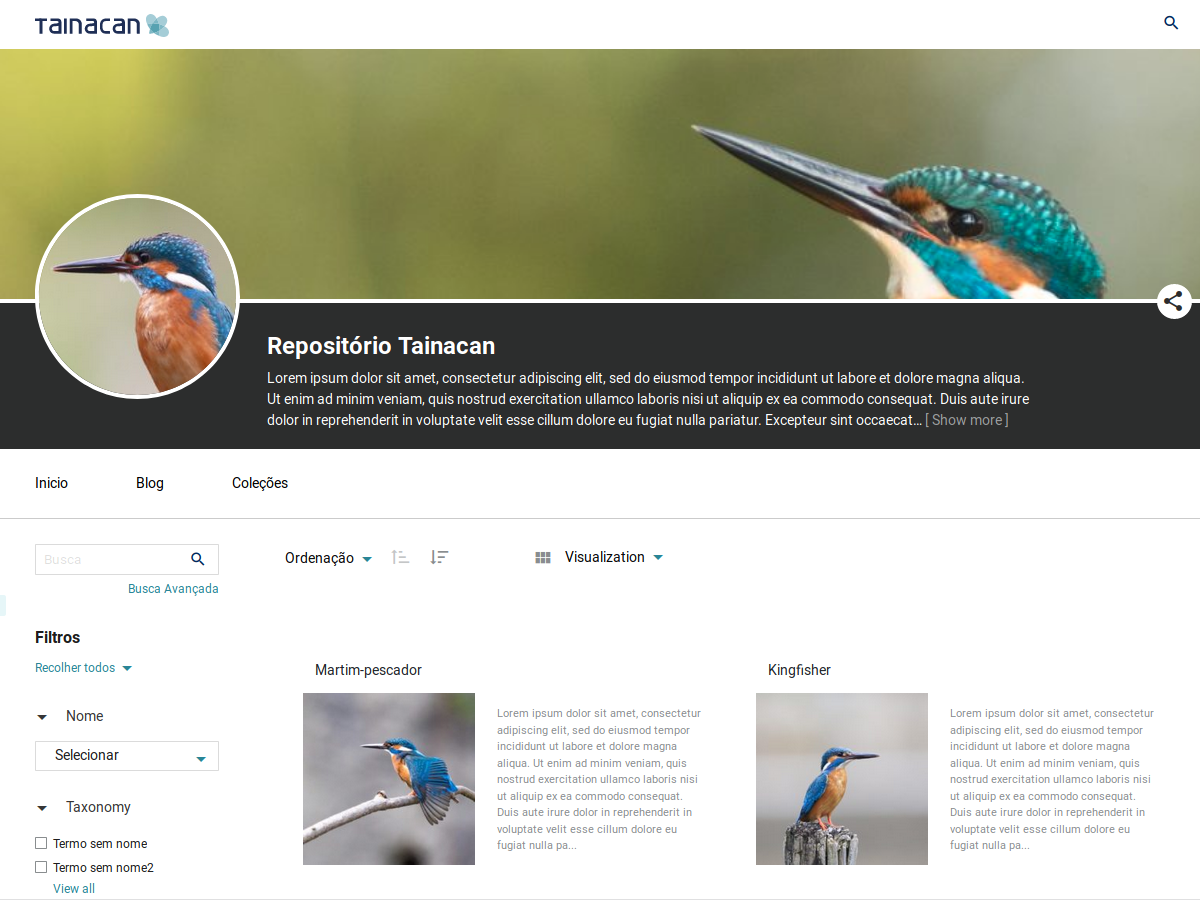 API and Interoperability
Tainacan implements a RESTful API (read and write) to allow other applications to interact with your repository.
Expose you collection in different formats, such as Json, JsonLD, OAI-PMH and others. If your collection have a specific set of metadata, you can map your fields to match the standars you want to use.